FIRST STEPS TO THE CAR BUYING PROCESS
Posted on: Apr. 15, 2017 in Car Loans, Credit

Are you thinking about getting a new car? If your current vehicle is not going to be running much longer or you're just ready for some new wheels, you've probably begun to research buying a new car. You may know already what you want or maybe you just want something that will run! Either way, there's a lot of planning that can go into the process.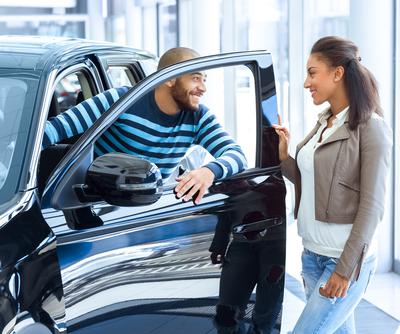 A good place to start is by understanding your credit and financial situation. There are a few things to consider here:
What is your credit score? If you're going to be applying for a loan to buy new or used, you need to know if your credit score is high enough. If you haven't looked at your score or ordered your credit report recently, now might be a good time. You're entitled to receive a free credit report from each of the three major credit bureaus – Experian, TransUnion, and Equifax – on an annual basis.
What's your budget for a monthly payment? Remember that a lender wants to know that you can afford the monthly payment you commit to paying. Your debt-to-income ratio will be an important factor, meaning that if you're obligated to pay out too much of your monthly income out already, you'll likely not get approved to pay out more.
How much will you be putting down? A down payment can really help you obtain a car loan. The less you borrow, the more likely a lender will be to extend the loan. A higher down payment means that your monthly payment will be lower, also helping you to get the loan by reducing your debt-to-income ratio as mentioned above. In the long run, you'll also pay less for the car because you'll pay less interest over time.
By figuring out your finances, you'll have a better idea of what options are available to you. While a good credit score can make it easier to obtain a loan or get a better rate, you may still be able to get a great used car even with bad credit.
If you're ready for a new car but your credit is keeping you from getting approved, CreditYes can help with our bad credit auto loan program! We can match you with a dealership in your area that will be with you ever step of the way. Our service is fast and free. Fill out our secure online application and get behind the wheel of your next car today!