FATIGUED DRIVING IS AS DEADLY AS DRUNK DRIVING
Posted on: Dec. 09, 2016 in Driving, Safety, Accidents

How did you sleep last night? The amount of rest you get can play a large role in how well you drive the next day.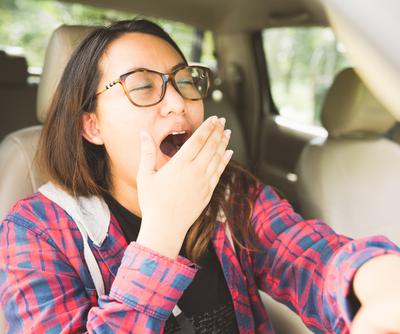 The AAA Foundation for Traffic Safety recently found that driving while drowsy was as dangerous as driving while intoxicated. Missing even a small amount of sleep can nearly double the risk of getting into a car accident. The study reviewed thousands of vehicle crashes where injuries were involved and found that drivers who slept six hours per night were 1.3 times more likely to be in an accident and those who slept only five hours were 1.9 times more likely than those who logged seven hours of shut eye.
Those most at risk for fatigued driving include
People who are on medication that makes them drowsy
People who are driving for long periods of time, particularly at night
People with untreated sleep disorders such as sleep apnea
People who work night shifts or long shifts
People who simply don't get enough sleep
The Centers for Disease Control and Prevention recommend at least seven hours of sleep per night. However, they estimate that only about 65% of drivers in the United States actually achieve that goal. Regardless of the reason for the lack of sleep, the results are the same. Fatigued drivers have more difficulty keeping their eyes open and have a slower reaction time in response to a need for sudden braking or steering. In addition, they make more unsafe decisions than drivers who are rested.
How can you tell if your driving is compromised because of fatigue? Here are some warning signs you may be too drowsy to drive:
Frequent yawning or blinking
Forgetting where you are or difficult remembering the last few miles you've driven
Missing your exit
Drifting out of your lane and/or hitting the rumble strip on the side of the road
If you find that you are too drowsy to drive, pull over. Ask someone else to drive or rest before getting back on the road. While you'll often hear people say opening the window or turning on upbeat music can help, these are not effective techniques. The only effective remedy for sleepiness is sleep.
If you need auto financing but your credit is keeping you from getting approved, CreditYes can help! We can match you with a dealership in your area that will be with you every step of the way. Our service is fast and free. Fill out our secure online application and get behind the wheel of your next car today!