HIDDEN COSTS OF CAR OWNERSHIP
Posted on: Apr. 14, 2017 in Car Loans, Cars, Auto Maintenance

If you've owned cars before, you know about the hidden costs. All the little extras that add up along the way can really stretch your budget if you're not ready for them. First time car buyers need to be aware of the small and not so small bills that can sometimes sneak up.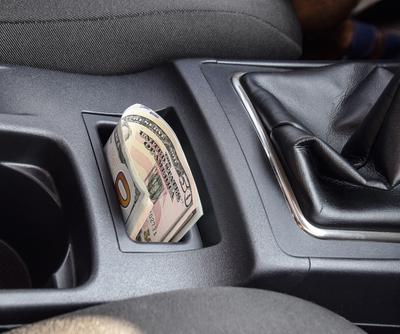 When creating your car budget, you'll need to consider how much of a down payment you can afford and what sort of monthly payment you can make. In addition, you'll also need to factor in costs for tax, title, and registration of the vehicle. If you pay for them the day you purchase your car rather than including them in the financing, you'll avoid paying interest on them later. You'll need to check with the Department of Motor Vehicles in your state to find out how much this could run you as it varies from state to state. Also, remember that you may have to pay the registration fee annually for as long as you own the car.
You'll need to insure the car right away and it would be a good idea to look into these costs as much as possible before you buy so you know what to expect. Again, insurance costs vary in each state and they are also impacted by the exact location where you'll keep the car. The type of insurance you get and your level of coverage will determine the premium, but this is no time to skimp. Being caught underinsured can leave you paying out of pocket after an accident.
It's hard to know exactly what gas will cost you if you're not used to driving. Your fuel expenses will vary depending on how often you drive and whether it's primarily highway or city driving. You can research fuel economy of the cars you're interested in or ask around to friends and family, but until you're actually driving around in your regular routine, this could be a mystery. Keep a ledger of your spending each time you fill the tank so you can get to know what your monthly fuel costs will be.
Here are a few other things you'll want to remember when budgeting for your car:
Parking fees if you do not have a driveway or free street parking.
Routine maintenance like oil changes and tire rotations.
Larger repair charges (these shouldn't be frequent, but this is where an emergency fund can really come in handy!).
Car wash (either a professional car wash or DIY supplies).
Accessories – while these aren't necessary, you may wish to pay for radio service, GPS, car seat covers, exterior car cover, snow brush, pet transport gear, and other such items.
Car seats for children who may ride with you routinely.
By being aware of some of the forgotten or hidden costs of car ownership, you can prepare and save, thus saving yourself from surprises!
If you're ready for a new car but your credit is keeping you from getting approved, CreditYes can help with our bad credit auto loan program! We can match you with a dealership in your area that will be with you ever step of the way. Our service is fast and free. Fill out our secure online application and get behind the wheel of your next car today!