DOES A DOWN PAYMENT REALLY MATTER?
Posted on: Jul. 02, 2017 in Car Loans

No doubt you've seen commercials, billboards and other advertisements for cars and noticed that they all seem to mention a down payment. Your friends and family might have even talked about down payments, too. But does it really matter? Is having a down payment that important?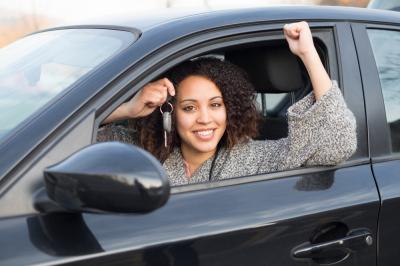 The truth is, for some, your down payment can make or break the car deal. If you have excellent credit, you may be able to get away without having to leave any money down. If your credit is less than perfect though, a down payment can help you get the car you need on terms you can afford. In fact, while a down payment is usually a large sum of money that can really hurt when you lay it all out at once, you may find that having a down payment can help you much more than it hurts.
Making a down payment on your car will lower the overall amount you'll need to finance. This has a few benefits:
The amount you borrow, the principal portion of the loan, will be lower.
Your monthly payments are calculated, in part, by dividing the principal, by the number of months of the loan, called the term. The less you borrow, the lower your monthly payment will be.
Interest is calculated based on how much you borrow. Borrow less and you'll pay less interest over time.
Lenders need to know that you have some skin in the game – that you stand to lose something if you stop making payments. The more you have paid into the car, the more likely you're going to work to keep it. Putting money down up front tells lenders that you are committed to the car and lenders will be more likely to take a chance on you.
Another benefit of making a down payment is that you may find you have more options on your auto loan. For example, you may be able to negotiate a shorter loan term, thereby lowering the number of months you'll be paying interest. You'll also pay the car off faster.
You also may be able to afford a better vehicle. While you shouldn't buy more car than you need or can afford, you may find more options that are suitable for your family and other transportation circumstances than if you didn't have a down payment.
Having funds available for a down payment may feel like a luxury. Every little bit you can put toward your car's down payment can help, so it's generally worth the effort.
If you're ready for a new car but your credit is keeping you from getting approved, CreditYes can help with our bad credit auto loan program! We can match you with a dealership in your area that will be with you every step of the way. Our service is fast and free. Fill out our secure online application and get behind the wheel of your next car today!