DADSS GETS A FUNDING BOOST
Posted on: Dec. 22, 2016 in Driving, Accidents, Safety

Drunk driving causes 10,625 deaths per year. To help lower this number, the U.S. Department of Transportation's National Highway Traffic Safety Administration has kicked off its Drive Sober or Get Pulled Over campaigned. While not a new campaign, the NHTSA is upping its game in a variety of ways this holiday season.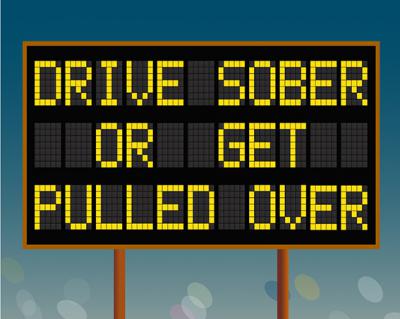 First, they are increasing awareness around this program with a strong push through the end of the year. Additional signage and advertisements will appear on roadways, urging drivers to obey the law. Law enforcement agencies will also be out on patrol with increased checkpoints to deter drunk driving. In the event a driver is not swayed and does drive while under the influence, police will be arresting intoxicated drivers.
Today, Federal and Virginia state officials have also committed to funding $5.1 million dollars to continue to develop and deploy DADSS, which stands for Driver Alcohol Detection System for Safety. This technology passively detects a driver's blood alcohol concentration (BAC). If the driver's BAC is above the legal limit of .08, the driver will not be able to start the car. This is the legal limit in all 50 states as well as Washington DC and Puerto Rico, so this initiative can have far-reaching impact.
NHTSA Administrator, Dr. Mark Rosekind, said, "Drunk driving crashes are no accident – they are 100 percent preventable. They all connect back to human choices and errors, but we're not stopping there. With the help of our safety partners we're looking at a technological path forward to create a world where there is no more drunk driving."
The NHTSA has also added a virtual experience that allows visitors to their site to experience a virtual bar scene and discover the consequences of drinking and driving. By experiencing a simulation to help people see the consequences of their choices, they hope to prevent people from actually drinking and driving.
This holiday season, choose to drink responsibly which means not operating your vehicle if you've been drinking. Plan for a designated driver or to stay at your location overnight. You can also utilize the NHTSA's SaferRide app, available for Android and Apple devices, to call a taxi or a friend to give you a ride if you've been drinking.
If you need auto financing but your credit is keeping you from getting approved, CreditYes can help! We can match you with a dealership in your area that will be with you every step of the way. Our service is fast and free. Fill out our secure online application and get behind the wheel of your next car today!