CREDIT INQUIRIES: HARD VS. SOFT
Posted on: May. 28, 2017 in Credit Score

There are a variety of factors that impact your credit score such as how much debt you have, if you make your payments on time, and what types of credit you use. You've probably also heard that "checking your credit" is among the factors that affect your score. But, like most things, it's just not that simple. Let's dive in.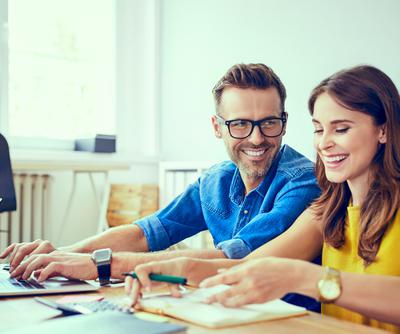 When someone checks your credit, it's called making an inquiry. There are two types: soft inquiries and hard inquiries.
Soft inquires can happen in a few different ways, but most often it's through checking your own credit or someone else checking it as part of a background check such as those for a potential employer or pre-approved credit card offers. You do not have to give your express permission for someone to make a soft inquiry, though sometimes you will be asked. Depending on which credit bureau is involved, this inquiry may or may not appear on your credit report.
When you check your own score, it does not affect your score. In fact, checking your score and proactively staying on top of your credit situation is one of the smartest financial moves you can make!
Hard inquiries are a different story. These happen when a financial institution such as a loan provider or credit card issuer looks at your credit to decide whether or not to extend you credit. Generally, you must give your permission for these inquiries. If you are applying for a loan, a new credit card, or a mortgage, the lender will make a hard inquiry about your credit history.
This is the type of inquiry that can lower your credit score. Hard inquiries can stay on your report for up to two years, though the damage they do will gradually decrease over time.
You can always ask an institution if they will be making a credit inquiry about you, and whether this inquiry will be hard or soft.
Why do multiple hard inquiries hurt your credit score? Basically, it gives the impression that you're desperate for money. It can also appear that other lenders aren't approving loans, giving the impression that you're having trouble qualifying. Also, it can signal that you may take out more loans than you can afford, putting you at a bigger risk of default.
It's important to check your own report periodically. If you find unauthorized hard inquiries, you can dispute them. However, if you did authorize them, they'll stay on your report. Before you authorize hard inquiries, make sure that you really want that lender to make the request.
If you're ready for a new car but your credit is keeping you from getting approved, CreditYes can help with our bad credit auto loan program! We can match you with a dealership in your area that will be with you ever step of the way. Our service is fast and free. Fill out our secure online application and get behind the wheel of your next car today!