CORRECTING CREDIT REPORT INACCURACIES
Posted on: Jun. 26, 2017 in Credit, Credit Score

Regularly reviewing your credit report is crucial for staying on top of your credit history. While creditors and the major credit reporting bureaus do their best to make sure the information in your credit report is accurate and up to date, mistakes do happen.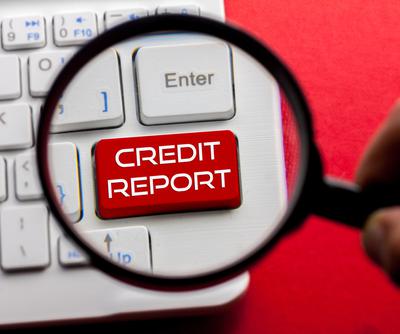 You can request a free copy of your credit report from each of the three major bureaus, Equifax, Transunion, and Experian once each year. You may want to stagger when you order the reports so that you're getting one every four months. For example, request Equifax every January, Transunion every May, and Experian every September. Freecreditreport.com is a truly free website where you can make this request. Beware of sites that claim to be free and have hidden charges.
Once you have your report in your hands, you can review it for accuracy. These reports will indicate what amounts you owe, your credit lines with each lender, and whether you pay late or on time. If you see any information that's not correct, or if you see debts that you are not yours, you'll need to correct them.
Report the inaccuracy to the credit bureau. Identify which item(s) you are disputing, provide the facts and details as to why you are disputing it, and request that the item be either deleted or corrected. You may also include copies of any supporting documentation you have.
Reach out to the lender. Your lender is responsible for reporting the information to the credit bureaus, so it's important that you notify them of the inaccuracy, too. Advise that you are disputing the record and send copies of any documentation you have to support your position. You should also request that the creditor copy you on any correspondence to the credit bureau regarding the disputed charge.
Be patient. It can take up to 30 days for your situation to be reviewed by the credit bureau and it may take up to three months for the issue to be resolved. You may be entitled to an additional free report from the credit bureau with which you disputed the charge in order to verify that the disputed charge has been rectified. This entitlement can vary by state, so it's best to check with the specific credit bureau for more details.
Order your other reports. If everything looks good on your current report, you may want to stick to the schedule we suggested above. But if you note discrepancies, it's a good idea to check with the other bureaus as you may find the same mistake there, too.
Having good credit can mean the difference between getting a good loan, a bad loan, or no loan at all. If your credit report has errors, they can be bringing you down. Stay on top of your reports so you can stay on top of your score.
If you're ready for a new car but your credit is keeping you from getting approved, CreditYes can help with our bad credit auto loan program! We can match you with a dealership in your area that will be with you every step of the way. Our service is fast and free. Fill out our secure online application and get behind the wheel of your next car today!