BUCKLE UP FOR SAFETY
Posted on: Nov. 29, 2016 in Driving, Safety

According to the National Highway Transportation Safety Administration, nearly half of those killed in traffic accidents are not wearing seatbelts at the time of the crash. This statistic is particularly sobering when you consider how many of these deaths could have been avoided by one simple action. Many local law enforcement agencies have implemented "click it or ticket" campaigns to encourage more drivers and passengers to buckle their seatbelts.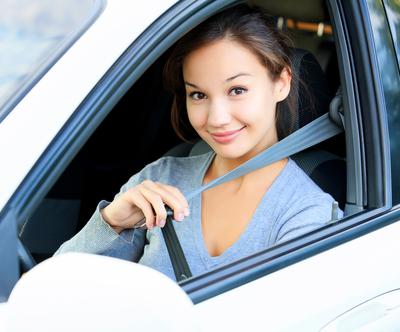 Wearing a seat belt can be a life saver – but only if it's used properly. Here are some tips for wearing seat belts correctly.
Insist that all passengers in the vehicle use a seatbelt. In the event of an accident, one unrestrained passenger can be thrown about the car causing injuries to other passengers.
Both the lap and chest portions of the seatbelt must be in the proper position. The lap portion should cross the upper thighs. The upper portion should cross the chest diagonally.
Never slip the upper portion of the seatbelt under your arm or behind your back. If the seatbelt does not fit correctly, use the height adjuster to change the position. If you're still not able to use it properly, talk to your mechanic or car dealer about other options.
The belt should fit tightly across both your lap and chest. A loose seatbelt will not hold you securely in place, increasing the chance of injury.
Pregnant women should also always wear their seatbelt. The lower portion should sit under the belly and fit snugly over the hips. Do not place the lap belt across your belly. The upper portion should be worn between the breasts and to the side of the belly.
Properly using a seatbelt can prevent injuries in the case of an accident, quite literally meaning the difference between life and death.
If you need auto financing but your credit is keeping you from getting approved, CreditYes can help! We can match you with a dealership in your area that will be with you every step of the way. Our service is fast and free. Fill out our secure online application and get behind the wheel of your next car today!