BEST CARS FOR TEEN DRIVERS
Posted on: Apr. 24, 2017 in Safety, Accidents, Teens

There's something to be said for experience, and drivers with more experience tend to get into fewer accidents. New drivers, particularly young drivers, are more likely to take chances an experienced driver wouldn't. This could be because they underestimate the danger or they just don't see the danger until it's too late.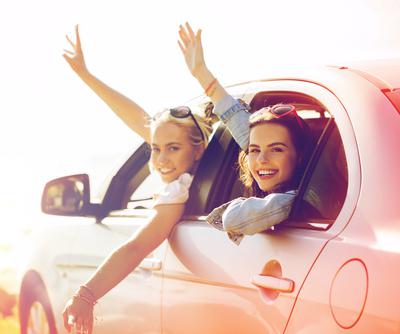 Teen drivers are at the highest risk, with teens four times more likely to have a car accident than older drivers. Younger drivers are more likely to drink and drive, text while driving, and practice unsafe driving habits like speeding and tailgating. Additionally, teen drivers are less likely to wear their seat belts, so injuries are often more severe and more likely to be fatal.
Parents looking to purchase a car for their teens should keep these facts in mind and look to purchase a car that is as safe as possible for younger drivers. IIHS (Insurance Institute for Highway Safety) issues its top safety picks for vehicles, citing specific cars they think are best for drivers. But they also provide general guidelines to help parents pick cars even if they are not on the list.
Here are some hints:
Opt for a bigger, heavier vehicle, as these are generally safer. Vehicles at least the size of a small SUV are less likely to be crashed by teen drivers than smaller ones. IIHS advises against small and mini cars for young drivers.
Lower horsepower vehicles are a better choice. Cars with lots of horsepower can tempt teens into making poor choices.
Choose a car with ESC, electronic stability control. ESC is a feature that helps drivers control the car when the road is slippery or there are lots of curves.
Look for cars with high safety ratings, particularly when it comes to front, side, and head restraints. Consult the National Highway Traffic Safety Administration's testing results.
Check for recalls, particularly on used cars. Cars with recalls on them can pose a safety risk.
Teens often think they are invincible, so be sure to speak to them about the dangers of speeding, tailgating, and using a phone while driving. Help them take driving as the serious responsibility it is so they can enjoy the open road the way it was meant to be!
If you're shopping for a new car for your teen driver but your credit is keeping you from getting approved, CreditYes can help with our bad credit auto loan program! We can match you with a dealership in your area that will be with you ever step of the way. Our service is fast and free. Fill out our secure online application and get behind the wheel of your next car today!