BASIC CAR MAINTENANCE TIPS
Posted on: Nov. 19, 2016 in Cars, Auto Maintenance

When it comes to cars, maintenance is key to making them last. Even a car novice can take steps to take care of their vehicle. By performing small tasks regularly, not only will your car stay on the road longer, but you may also avoid some big-ticket repairs down the line.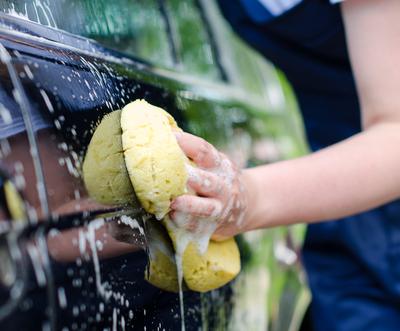 Protect the exterior. You may think it doesn't matter if your car is dirty. It's going to rain eventually, right? Well, washing your car's exterior can help protect the paint which can keep the body from rusting. If you live in an area that uses road salt in the winter, that salt can eat away at your vehicle. Also, the dirt and grime just from the road itself can also end up on the underside of the vehicle, damaging it. Going through the car wash or simply washing the car by hand periodically can keep the car looking fantastic and keep it in tip-top shape.
Apply a coat of wax. In addition to washing your car, apply wax to it every six months. This will help keep it shinier and make it easier to clean off residue such as bugs, sap or bird droppings. Removing this debris will further protect the paint job. It can also make the car appear to have fewer scratches by filling in the shallowest ones.
Keep the sun out. The sun's rays can damage your car's interior. First, when parked in the sun, your car can get extremely hot inside causing items to melt. Also, heating up a car with dust or debris can make it even harder to clean. The sun can fade your interior, making it look dingy and dull. To avoid sun damage, try parking in the shade and invest in seat covers and a sun deflector for the windshield.
Perform regular maintenance. Get your oil changed, check your fluids, keep the parts greased, flush the cooling system, and have the tires rotated and balanced as necessary. All this routine maintenance can keep the car from having a larger mechanical breakdown. Not only will it be less expensive in the long run, a scheduled trip to the mechanic certainly beats be stuck on the side of the road!
There are many times in life when one can say, "If it's not broken, don't fix it." But routine car maintenance isn't one of them. A car is an investment, so treat it as such by taking care of it.
If you need auto financing but your credit is keeping you from getting approved, CreditYes can help! We can match you with a dealership in your area that will be with you every step of the way. Our service is fast and free. Fill out our secure online application and get behind the wheel of your next car today!