BANKRUPTCY DOESN'T MEAN BAD CREDIT FOREVER
Posted on: May. 25, 2017 in Money, Debt

There comes a time for some when they begin to consider bankruptcy. Some may decide against it over concern that because the bankruptcy can stay on their credit report for up to 10 years, that they will never overcome it. While your credit score will be low immediately following the bankruptcy, the good news is that you can start to repair your credit right away. Like rebuilding credit without a bankruptcy, there are a few key things you'll need to do to raise your credit score.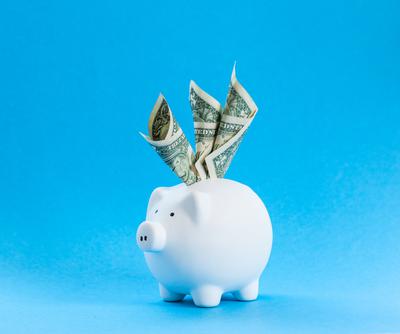 Be prepared and be consistent. It won't be easy to get your credit score back up after bankruptcy, but if you continue to work at it, it can improve. If you fail to protect your finances though, you could end up back where your started.
Set a budget. The people with the best finances know what they bring in, know what bills they must pay, and save and spend accordingly. You must pay attention to your money at all times, especially now.
Never pay a bill late again. Your credit score is heavily influenced by your ability to pay your bills on time. This is why the budget is so important. You have to know what you have and when bills are do so you can pay on time.
Build your emergency fund. Begin saving as soon as possible so that you have some funds available when the unexpected happens. (Hint: it's only unexpected because you don't know when it will happen. But something will break or go wrong at some point, so it's best to be prepared.)
Review your credit reports. You can receive one report per year for free from each of the three major credit bureaus. Review them for accuracy, particularly in regard to the bankruptcy settlements. If anything is incorrect, contact the lender or file a dispute with the credit agency.
Watch your spending. If you have a credit card, keep your balance below 30% of your spending limit at all times. It will be even better if you can avoid carrying a balance at all.
Get a secured credit card. If you don't have a credit card, you'll have a harder time rebuilding your credit. A secured credit card looks and feels like a regular one, but the limit is determined by your own money backing it. Make sure your payments are reported to credit bureaus so you can prove you're a responsible borrower.
Explore another type of loan. An installment loan, like a bad credit auto loan, can help improve your credit by giving you the opportunity to make regular payments over.
If you're ready for a new car but your credit is keeping you from getting approved, CreditYes can help with our bad credit auto loan program! We can match you with a dealership in your area that will be with you ever step of the way. Our service is fast and free. Fill out our secure online application and get behind the wheel of your next car today!