BAD CREDIT AUTO LOANS FOR THE SELF-EMPLOYED
Posted on: Mar. 16, 2017 in Money, Debt, Credit, Car Loans

Working for yourself sounds like The Dream - setting your own hours, working in your pajamas, and no more punching a clock. Whether you're taking part in the gig economy, freelancing, or are starting up your own business, you're now self-employed. There are many advantages to striking out on your own. But there's one major disadvantage: It's that much harder to get a loan.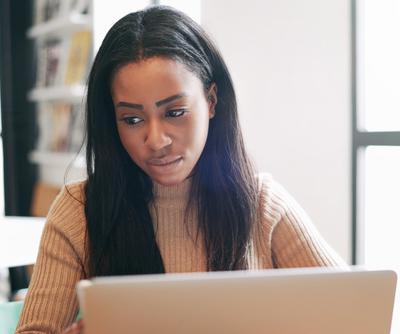 When you have a steady job working for someone else, you have a W-2 at the end of the year to show what you earned. You also have a regular paystub that will indicate you're most recent earnings. When you're self-employed, this all becomes more difficult. What's more, if you freelance, you may not have a steady income at all. You may move from project to project, picking up a little bit here and there. (Or maybe you're picking up a lot all over the place!) Without a steady employer to say you will continue to have income for the foreseeable future, you are in a position where you'll have to take extra measures to validate your income.
In order to make a large purchase, lenders will want to see proof of your earnings. This is true whether you have bad credit or not. As a freelancer, you'll need to show tax returns for the past several years. This will indicate that you've been successfully managing your freelance business and maintaining a mostly steady income. If you're new to freelancing and only just recently left steady employment, you may find the lack of tax returns problematic.
In addition to tax returns, you'll most likely need to show bank statements to give a clearer picture of your financial situation, as well as any indications of supplemental income such as disability or alimony payments. In short, lenders will want to know the same things about you as everyone else: how much money do you bring in, where does it go (debt, rent, etc.), and how much is left with which to take on new debt.
For lenders, the biggest fear with any borrower is a lack of stability. Without a steady job to point to, this becomes a bigger concern with self-employed individuals. You may also have to show proof and length of residency or a cell phone contract to indicate you can take care of your money and debts.
Getting a car with bad credit and a freelance work situation isn't impossible. If you're ready for a new car but your credit is keeping you from getting approved, CreditYes can help with our bad credit auto loan program! We can match you with a dealership in your area that will be with you ever step of the way. Our service is fast and free. Fill out our secure online application and get behind the wheel of your next car today!