AVOID IDENTITY THEFT THIS HOLIDAY SEASON
Posted on: Nov. 20, 2017 in Identity Theft

Black Friday and its online counterpart, Cyber Monday, are coming up, which means more and more consumers will be shopping both in stores and online than at any other time during the year. While you're out buying gifts for loved ones, identity thieves are at the ready to steal what's yours. Keeping tabs on your credit and debit cards is an easy way to protect yourself while buying in person, it can be a little harder to know how to protect yourself online.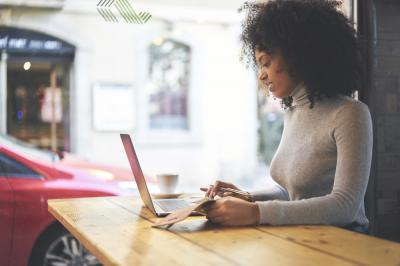 Is Identity Theft Serious?
Some crimes are relatively minor. Someone might go on a shopping spree with your credit card information. Often, the card issuer has fraud protections in place to stop this early and the spending stops fairly quickly. Also, you're likely not going to be held responsible for these charges. But they are indeed a hassle and can tie up your available spending limit or take actual cash from your account in the case of a debit card.
However, major incidents are also unfortunately common. An identity thief can do some major damage to your credit, ruining your credit score and making day-to-day life a hassle. When your credit score tanks, it can be harder to get a loan when you need it. What's more, your credit is often a factor for determining insurance rates, getting a job, or getting an apartment. Thieves can also use your information to get health care, file tax returns in your name, get cell phones and other utilities, or even commit crimes, putting you at risk for arrest.
What Can You Do?
Protect your identity this season with these tips:
Buy from sites you trust. New websites pop up all the time. While many are perfectly legitimate, there may be some that are set up solely to steal your credit information. Use caution when buying from a site you're not familiar with and, when you can, buy from sites you already know and trust or come with a good reputation.
Use secure sites. In the URL bar, you should see a little locked padlock to the left of the website address. If you don't see this, your connection to that site is not secure. You may also see a small "I" in a circle. You can click on that to see the security status of the site. If the connection is not secure, do not give your personal information to that site. Also, never give credit card information over email.
Don't give out more information than necessary. You should never need to give out your social security number, for example, to make a purchase. If something seems off, trust your gut.
Keep your computer secure. Install browser updates as necessary, as they often contain security patches you need to protect your information. Similarly, be sure your malware-protection software is up to date. (You do have anti-virus, malware- , and spyware-protection software on your computer, right?) And always be sure you're connected to secure wi-fi. Never use your personal information while connected to public wi-fi or a public computer.
When using a mobile device for shopping, take similar precautions. Use trusted apps and secure wi-fi. Your phone can get hacked just as easily as your laptop.
Using common sense can go a long way toward protecting your identity and, ultimately, your credit score. Don't take unnecessary risks because you found the best deal ever. And if a deal seems too good to be true, it probably is. Make smart choices – it's better to be safe than sorry!
If you're ready for a new car but your credit is keeping you from getting approved, CreditYes can help with our bad credit auto loan program! We can match you with a dealership in your area that will be with you every step of the way. Our service is fast and free. Fill out our secure online application and get behind the wheel of your next car today!