AVOID ACCIDENTS WHILE HOLIDAY SHOPPING
Posted on: Nov. 30, 2016 in Accidents, Driving

It's that time of year when the malls and shopping centers are extra crowded and people are rushed. It gets darker out earlier as well. All of these factors can add up to a higher likelihood of accidents. If you're going to be out buying holiday gifts (or just the basic necessities), follow these tips to avoid collisions.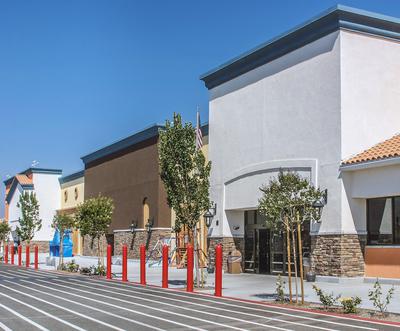 Whenever possible, park at the back of the shopping center lot. There will likely be fewer people and cars, reducing your chances of getting in an accident. You're also less likely to have your car scratched or dinged by other car doors or shopping carts.
There's a better chance of your car getting hit by turning vehicles if you park at the end of a row, so avoid parking there if you can.
Whether you back into a parking space or back out to leave, use extra caution when doing so. Use your mirrors, physically turn to look over your shoulder, and ask your passengers to help you make sure your path is clear before you move. Be constantly on the lookout for people running into your path or cars speeding through the lot. People may try to rush you out of the spot so they can take it, but do not let this distract you from pulling out slowly.
Never assume other drivers or pedestrians can see you when you're backing out. Proceed slowly and carefully.
If you're in a parking garage, use extra caution near the turns. Vehicles coming up or down a ramp from another level may not be able to see you.
Follow arrows painted on the lot and follow the correct flow of traffic.
If it's snowy or icy, use extra caution.
It's not always convenient or possible, but consider timing your shopping when the mall will be less crowded. Fewer cars means fewer accidents. If you must be out when the parking lots and roads are crowded, do what you can to stay alert and vigilant against others who may be distracted or maneuvering unsafely. While these tips can work year round, they're especially useful during this heavy shopping season.
If you need auto financing but your credit is keeping you from getting approved, CreditYes can help! We can match you with a dealership in your area that will be with you every step of the way. Our service is fast and free. Fill out our secure online application and get behind the wheel of your next car today!