AUTOMATIC BRAKING SYSTEMS: OPTIONAL OR STANDARD?
Posted on: Jun. 14, 2017 in Safety, Cars
Nissan has announced that it will include automatic braking systems as a standard feature on as many as 1 million 2018 model year vehicles. Toyota has said it will include this emergency feature on nearly all of its models manufactured in the United States by the end of 2017. However, most other car manufacturers will not include such a feature as standard any time soon. What not, and what does it matter?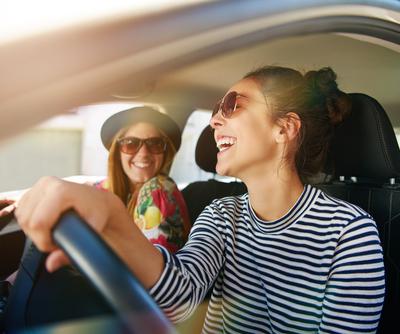 Former National Highway Traffic Safety Administration administrator Mark Rosekind said that automatic emergency braking systems could result in a twenty percent reduction in crashes, reducing them by nearly 1 million. In spite of this, auto makers are still sticking to a voluntary agreement with US safety regulators to make the feature standard by 2022.
And it's not that the technology isn't available. In fact, many auto manufacturers do offer this feature as an option. GM, Ford, and Fiat Chrysler, for example, offer the feature on some models as standard and others as optional, though they all are more secretive about when they'll offer it on all models as standard.
Why are so many holding out?
One major factor is cost. In order to equip a car with the feature, numerous additional sensors would need to be added. By making it standard, the price of the vehicle would surely rise. Currently, consumers can opt for the feature and pay the several thousands of dollars needed to add it if they choose.
Another reason is that manufacturers are focusing more effort on self-driving cars, which will have automatic braking included. This technology, while also quite costly, is believed to be something that will attract more demand and each manufacturer wants to be ready with it as soon as possible.
In time, it seems like most cars will eventually have this feature available as standard, and hopefully we'll begin to see fewer crashes as a result. Until then, we'll have to continue to reduce accidents the old-fashioned way: slowing down, backing off, and keeping our focus on the road where it belongs.
If you're ready for a new car but your credit is keeping you from getting approved, CreditYes can help with our bad credit auto loan program! We can match you with a dealership in your area that will be with you every step of the way. Our service is fast and free. Fill out our secure online application and get behind the wheel of your next car today!