INSURANCE RATES RISE DUE TO DISTRACTED DRIVING
Posted on: Feb. 23, 2017 in Safety, Driving, Auto Insurance

Even if you never text and drive, even if you have a clean driving record, you may start to see your auto insurance rates go up. Texting and driving is an extremely dangerous practice that can have devastating consequences. But if somehow that's not enough to scare people, perhaps hitting them where it hurts, the wallet, will.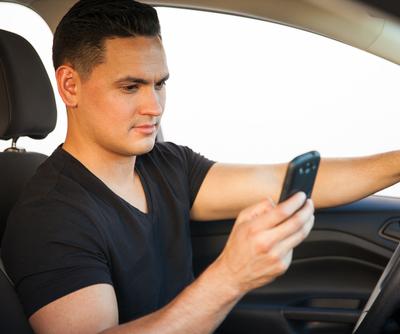 According to Texting and Driving Safety, "77% of young adults are very or somewhat confident that they can safely text while driving," and 55% say it's an easy thing to do. However, the National Safety Council says 1.6 million accidents per year are caused by texting and driving. Further, the National Highway Transportation Safety Administration says a driver is 23 times more likely to crash if texting while driving.
Insurers are responding. As the cost of crashes increases, due in some part to more advanced technology in vehicles, premiums must increase to keep up. While drivers with accidents or violations on their driving records should typically expect their insurance premiums to go up as a direct result, others who have no such blemishes on their records are starting to feel the pain.
The Insurance Information Institute, a trade group for the insurance industry, says the average auto insurance premium has risen 16% in the past five years. This is despite new safety features in vehicles designed to prevent crashes.
The best thing you can do is put your phone down and drive with as few distractions as possible. While it's impossible to control others, you can set a good example for anyone witnessing you operating your car. As a passenger, insist that your driver also refrain from using a phone while driving. Teaching teens and other young drivers how to be responsible behind the wheel can also go a long way.
If you're ready for a new car but your credit is keeping you from getting approved, CreditYes can help with our bad credit auto loan program! We can match you with a dealership in your area that will be with you ever step of the way. Our service is fast and free. Fill out our secure online application and get behind the wheel of your next car today!