AUTO INSURANCE BASICS - TYPES OF COVERAGE
Posted on: Nov. 15, 2016 in Accidents, Auto Insurance

There are three main types of auto insurance: Liability, Collision, and Comprehensive. It's important to know the difference between each one. If you don't, you may not be as covered as you think.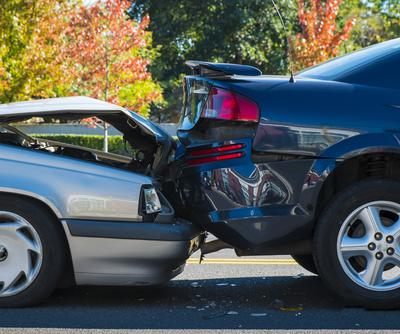 Liability Coverage - This protects other people from damage that you cause. If you are found at fault in an accident, you damage someone's house or car, then your liability coverage is what protects you. It can also provide protection if you cause bodily injury to another person. There are typically two separate limits for property and bodily injury. In most states, this type of coverage is mandatory.
Collision Coverage - This type of policy covers your car in case it is damaged because you hit another car or object. Even if the accident was your fault, your collision coverage should protect you. However, often damage to your vehicle caused by hitting an animal, such as a deer, is not typically covered under collision.
Comprehensive Coverage - This typically covers everything that collision does not. It would provide coverage for theft, fire, vandalism, weather events, etc. Comprehensive and collision usually go hand-in-hand.
Collision and Comprehensive are typically not mandatory coverages. They differ from liability in that if you cause damage to someone else's property, your liability covers the other person. But if you cause damage to your own property, there is no rule that says you have to fix it. This is why you often hear people dropping collision and comprehensive coverages when their car is paid in full or the value of the car is less than the premium for the insurance policy.
Collision and comprehensive policies generally have a deductible. This is the amount of money you have to pay out of pocket before your insurance company pays. This amount change range from $250 to $1,000, or even higher. The higher the deductible, the less expensive your policy will be. That is because the insurance company will pay less towards the damages if you pay more.
Once you get to know the terms, understanding insurance can be easy. Understanding your coverage can mean the difference between getting your car fixed and being stuck with a wreck you can't afford!
If you need auto financing but your credit is keeping you from getting approved, CreditYes can help! We can match you with a dealership in your area that will be with you every step of the way. Our service is fast and free. Fill out our secure online application and get behind the wheel of your next car today!