ARE AMERICANS GIVING UP DRIVING?
Posted on: Oct. 10, 2017 in Driving

If you follow the news or social media, it seems like everyone is talking about self-driving cars and ride-sharing organizations. If you add in services that let you borrow a car when you need one, you may start to wonder if people are going to start giving up driving their own cars. In spite of this, according to the Census Bureau's 2016 American Community Survey, it looks like most American's want to stay behind the wheel.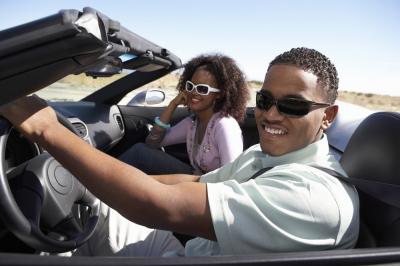 An analysis by Brookings indicates that most Americans are still driving their own vehicles to work. More than 75% of commuters drive and less than a quarter of the population either work from home (5%), carpool (9%), or take an alternative form of transportation including public, bicycling, walking, motorcycling, or taxis (11%). Since the data from 2015, Brookings noted that more Americans are telecommuting and fewer are carpooling.
So, if everyone is still driving their own cars to work, who is using ride-sharing services like Lyft and Uber? Turns out it's likely many of the same people, as these services see their biggest usage outside of rush-hours. Perhaps in an effort to cut down on impaired driving or to avoid the hassles of parking, people are opting to have someone else drive them when they're headed out for fun.
Driving, particularly during commuting hours, comes at a price. Traffic is often snarled and doesn't seem to be helped much by improving infrastructure, including the widening of roads and the addition of traffic lanes. In addition, owning and maintaining a car is one of the highest expenses a household can face. Still, it doesn't look like we're ready to give up the control of being behind the wheel just yet.
The one exception: some large cities. Areas such as Seattle, WA, Oakland, CA, Washington, D.C., and Nashville, TN, Los Angeles, CA, Miami, FL, and Houston, TX are beginning to see the number of solo drivers decrease. Cities with a focus on sustainability and improving transit systems are making a push to decrease the number of cars on the road and it seems to be working. As another example, Portland, OR, and Boston, MA have been pushing for urban bike commuting and creating an environment that is amenable to it, and the result is these cities have seen an increase in cycling commuters.
Technological advances may enable more of us to work from home. It may also increase the ability for us to skip commuting in our own cars in favor of self-driving cars and other ride-sharing possibilities. An increased concern in climate change may push cities to encourage drivers to cut back on driving. It's hard to know where it's all going but for now, it looks like things aren't changing very fast.
If you're ready for a new car but your credit is keeping you from getting approved, CreditYes can help with our bad credit auto loan program! We can match you with a dealership in your area that will be with you every step of the way. Our service is fast and free. Fill out our secure online application and get behind the wheel of your next car today!