APRIL IS NATIONAL CAR CARE MONTH
Posted on: Apr. 13, 2017 in Auto Maintenance, Cars

These days, there's a day and a month for everything and April is no exception. We've already talked about how it's Distracted Driving Month. Did you know that it's also National Car Care Month? We've given you some Spring Tune Up ideas now that the weather is warming up, which is a great start. Now it's time to think about how you'll continue to maintain your vehicle.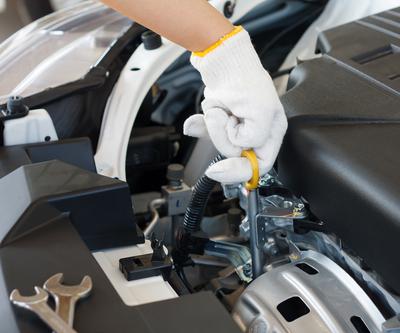 The Car Care Council, a non-profit organization dedicated to educating motorists about the importance of vehicle care, maintenance, and repair, has put together a "Be Car Care Aware" education campaign. With a focus on what each driver can do to maintain their vehicle, there are many resources available including tips, reminders, and even a tool to help you build your own service schedule.
Why is auto maintenance so important? Well, there are a few reasons. First, a well-maintained car is safer. A tire blowout, a brake failure, or some other malfunction can cause an accident if it happens while in motion. Mechanical breakdowns can also leave a driver stranded on the side of the road, waiting for assistance. It's also pretty inconvenient to attempt to start your car for work, only to find it won't start.
Maintaining your car is also a great way to save money. By having your car routinely checked out and attending to anything that seems "off" when it first happens, you'll likely be able to fix a smaller problem for less money. Car problems rarely go away on their own and, in fact, often just escalate. So, what might have been a minor repair three months ago can turn into a major one that will cost much more.
With Tax Day right around the corner, the Car Care Council also recommends taking a portion of your tax return and putting it toward car maintenance. What better way to spend found money than to take care of one of your most expensive and useful assets?
Of course, if your car is beyond repair, it might be time for a new one. If you're ready for a new car but your credit is keeping you from getting approved, CreditYes can help with our bad credit auto loan program! We can match you with a dealership in your area that will be with you ever step of the way. Our service is fast and free. Fill out our secure online application and get behind the wheel of your next car today!