AIR BAG SAFETY TIPS
Posted on: Aug. 25, 2017 in Safety

Recent deaths due to air bag malfunctions have put this popular safety feature in the spotlight. However, until recently air bags were almost exclusively seen as a beneficial addition to vehicles.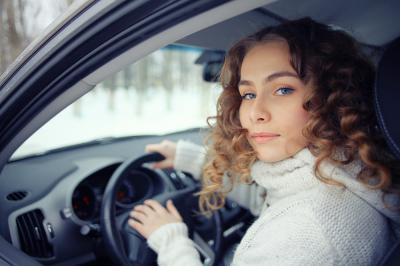 The National Highway Traffic Safety Administration (NHTSA) has found that the combination of seatbelts and airbags are 75 percent effective in preventing serious head injuries. However, air bags have been responsible for less serious injuries since becoming available. These injuries include cuts, bruises, and abrasions, as well as some skin injuries in the form of chemical and heat burns. In some cases, deployed air bags have caused skull fractures and brain injuries, but in these cases, the injury would have been much more severe or even fatal if not for the air bag.
Research also indicates that in most cases, those who were injured by air bags suffered these injuries because they were too close to the air bag when it deployed. This closeness may have occurred because drivers and passengers were not wearing seatbelts at the time of the crash. In other cases, the force of braking before the impact threw passengers forward and closer to the air bag. Another reason for these injuries are that some people simply sit too close to the steering wheel while driving.
Used correctly, air bags are generally more helpful than they are harmful. Drivers and passengers should adhere to a few safety guidelines to get the most benefit from their air bags.
Infants should always be paced in a rear-facing infant seat in the back seat of the car.
Children ages one through twelve should ride in the back seat.
Children should use a car seat, booster seat, or a seat belt consistent with their age, height and weight.
Everyone should have their seat belt buckled before the car pulls away.
The driver should be positioned with at least ten inches between the center of the air bag cover and their breastbone.
That last one is often met by people saying they can't position themselves that far from the steering wheel. Here are some tips:
Move your seat backward as far as you can while still reaching the pedals comfortably.
Recline the back of the seat, as sometimes this creates just enough extra distance.
If your steering wheel can be moved, tilt it down. The airbag will be pointed at your chest rather than at your neck or head.
If you're too short to see well, try raising your seat if it has that feature. If not, raise yourself with a firm, non-slippery cushion.
Use a ruler if you're not sure how far ten inches is. Many of us don't estimate as well as we think we do and you may be sitting closer or farther away than you think.
If you're ready for a new car but your credit is keeping you from getting approved, CreditYes can help with our bad credit auto loan program! We can match you with a dealership in your area that will be with you every step of the way. Our service is fast and free. Fill out our secure online application and get behind the wheel of your next car today!