A YEAR OF NEW FINANCIAL HABITS
Posted on: Jan. 01, 2017 in Money, Debt
It's a new year! Are you ready to take control of your finances? Here are 12 simple ideas – one for every month – that you can use to build new habits to save money or help you get out of debt. The best part is that this list is in no order at all! Just pick one tip to begin each month and then next month, pick another. By the end of the year, you can look back on all the changes you've made!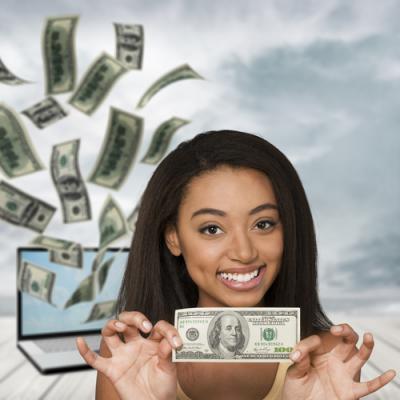 Track your spending. While not exactly a fun idea, spending one whole month writing down every expense you have can go a long way toward setting up a budget and monitoring your spending. You may be surprised to find out where you can cut back!
Eat at home. Eating out (or getting take out) is very expensive. Commit to one month of eating only food from your home and watch the dollars remain in your bank account.
Stay home. This one is easier during the months when the weather isn't as cooperative. If you can avoid going out, you can avoid spending money. Do you have a stack of books to catch up on? An organizational project around the house that needs doing? You could also pop some popcorn and binge watch a show on Netflix. Spending a little time on the couch is a good way to save.
Visit your library. If you're the type where you simply have to get out of the house, a trip to the library can help. It's free, and it's full of wonderful things you can bring back home to enjoy later. They often have books (audio and actual paper), movies, and more available. Some offer classes or lectures, book clubs, and other activities that adults can enjoy and many are free or very low cost. Check out what your local library has to offer.
Stay out of the mall. That also means avoid the other stores where you tend to overspend. Try making do with what you have on hand at home so you can avoid the temptation to buy new things. Retail therapy might be fun at the time, but buyer's remorse is real.
Find new ways to make money. Host a yard sale. Sell items you no longer need through online retail sites. Pick up an odd job. Spend a month brainstorming ways to bring in new money or working a little extra and then set aside that cash you make into savings or pay off a bill that's coming up due.
Have no-spend month. See if you can go one whole month without buying anything. If your pantry is well-stocked, maybe you can even avoid the grocery store. Challenge yourself to do nothing but free activities for one whole month. If you can calculate what you normally would have spent, see if you can stash that amount away.
Host a get together. If you're always meeting friends out for dinner or drinks, try hosting at your place. You can plan a potluck or a game night, a book club, or even a game of dodgeball in your backyard. The key is to make it so fun that no one even notices they aren't spending money. Bonus points if you get a friend to host at their place next month!
Closet clear-out. Consignment shops and clothing exchange apps are increasing in popularity. Go through your wardrobe and see what you can part with, then try to sell it. If you go the month without missing it, donate to a charity and take a tax write off at the end of the year.
Make your own coffee. A latte a day, even a regular cup of drip coffee, can add up! If you put aside your coffee money every day for a month, think of how much more you'd have in that emergency fund before long.
Round up. Every time you spend money, try rounding it to the nearest $5 or $10 (or whatever amount you're comfortable with) and put the difference into savings. There are apps that can help you do it, or you can do it yourself. It's pretty painless and you can save big!
Research. The last few tips were easy. But look for the big things. Check out your 401(k) at work. Look for offers from your credit card to transfer balances. Find a new job if you think you can earn more. Spend some real time thinking about the future and what you can do, then make a plan. Make a budget. Look for more new money-saving habits.
Thinking about money can be hard, but if you break it down into smaller steps, you'll find you can get through them, one month at a time!
If you need auto financing but your credit is keeping you from getting approved, CreditYes can help! We can match you with a dealership in your area that will be with you every step of the way. Our service is fast and free. Fill out our secure online application and get behind the wheel of your next car today!