A DEEPER LOOK AT CREDIT SCORES
Posted on: Jun. 01, 2017 in Credit Score, Credit

How much do you know about credit scores? You probably are aware that lenders use them to determine eligibility for loans and credit cards. Did you also know that car rental agencies, prospective employers, apartment managers, and cell phone providers also look at your score? It's important to know about your credit score, but it can be a little complicated.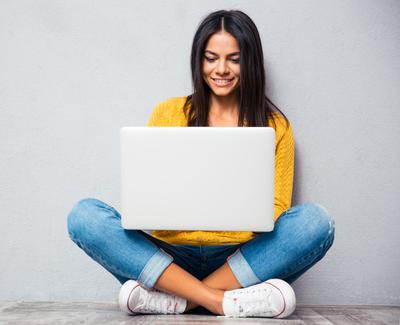 Let's try to break it down.
We talk about credit scores often on this blog, as if there's only one score for everyone. Unfortunately, that's not the case. There are, in fact, multiple credit scores out there. Each of these alternative scores comes from a different place, and not every lender uses the same score.
The most common score is known as the FICO score, which is the score created by Fair Isaac Corporation. It uses information from the three national credit reporting agencies, Equifax, Experian, And TransUnion. You're able to request a free copy of your credit reports from each of these agencies one per year. That will give you an idea of what FICO is seeing about you and the factors it considers when compiling your score. But, you can't actually get your score that way.
There are some companies out there where you can obtain your score, such as Credit Karma and Credit Sesame, though you'll have to pay for some of their services. Many credit cards will now offer you a free look at your score as well. If you have multiple cards, you'll likely notice the scores will not match. And here's the real kicker: The free scores you see may not even be the same scores lenders see.
So how are you supposed to keep track of all this? The best thing you can do is to order a copy of your report annually. This will give you an idea of what lenders see and an idea about your credit worthiness. Also, do check those free scores. Those two factors combined will sum up the information lenders are using to determine if they'll give you money.
If you're rejected from a loan, try another lender as they may have different standards. Be cautious about how many hard inquires you make, though, as they can negatively impact your score. However, if you know your score is low, you may want to work to improve it before attempting to take out any additional loans.
If you're ready for a new car but your credit is keeping you from getting approved, CreditYes can help with our bad credit auto loan program! We can match you with a dealership in your area that will be with you every step of the way. Our service is fast and free. Fill out our secure online application and get behind the wheel of your next car today!