7 SUGGESTIONS FOR GETTING A CAR WITH POOR CREDIT
Posted on: Dec. 11, 2014 in Credit

The difficult economic circumstances of the last several years have caused many to damage their credit scores. As a result, they fail to have the credit necessary to easily qualify for common necessities like a house or a car. Does this mean that you have to go without and walk to work or take the bus? Not exactly. Instead, it might just take a little more effort to secure a loan for your car. Hopefully, these 7 suggestions will benefit you.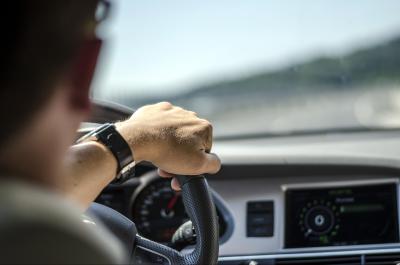 1 – Don't Assume The Worst
First, don't assume the worst if you need a car and your credit is poor. There are many people who are willing to give you loans, even with bad credit. Also, some individuals are not aware of their actual score. Sometimes it might be better than you think it is. Therefore, take the time to access your reports online for free before you shop for cars. This will help you to know where you stand and provide you with more bargaining power.
2 – Shop Around
Next, when you need a car, shop around for a lender who is willing to give you the best price. Keep in mind that there are more options outside of the actual dealership that you are visiting. Often times, these people will give you a better deal and will work with people who have unfavorable credit.
3 – Try Your Own Banks
Another suggestion to help you secure an auto loan with bad credit is to try your own banks. Since you have already established a relationship with your bank or credit union, they might be more likely to provide you with the financing you need for your car.
4 – Ask Someone To Co-Sign
Furthermore, if your credit is bad, you can always ask someone to co-sign on your loan. This is a great way to secure bad credit auto loans, and it can also help you to improve your credit in the long run. Lenders feel that a co-signer minimizes the risk of the lender. After all, two people are responsible in the event that the payment defaults.
5 – Shop For Terms Not Payments
In addition, if you have bad credit, you should be concerned about the terms of the loan not the monthly payment. A lower monthly payment over a longer period of time may sound tempting to many people. However, it might be something that is not cost effective in the long run. Instead, evaluate the APR on the loan to determine what is the best value for you money.
6 – Avoid Add-Ons
If you need to save money with your bad credit auto loan, avoid any add-ons that might come with it. These are common with auto loans. If you cannot afford an extended warranty, after-market service, or extra insurance, then make sure it is not included in your loan.
7 – Make Sure The Terms Are Final
Lastly, make sure that the terms of your loan are final when you sign the deal. In some cases, buyers have been subjected to increased payments weeks after signing the deal.
With these seven suggestions, anyone with bad credit should be able to get a loan for a car. Good luck.
If you need auto financing but your credit is keeping you from getting approved, CreditYes can help! We can match you with a dealership in your area that will be with you every step of the way. Our service is fast and free. Fill out our secure online application and get behind the wheel of your next car today!