5 WAYS YOU MAY BE HURTING YOUR CREDIT
Posted on: May. 04, 2017 in Debt, Credit Score
Your credit score is important. It can mean the difference between getting a loan or not, and it can also affect the terms of your loan like the interest rate and your borrowing limit. Having good credit is essential to getting new credit when you need it. You may already know that thinks like late payments and identity fraud can hurt your score, but do you know some other ways you could be hurting your score?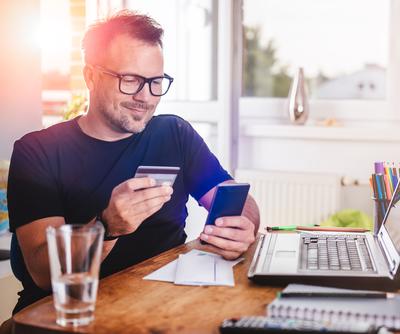 Here are five things that can hurt your score if you're not careful:
Relying on technology. Things like automatic bill pay and electronic statements are great. But they also make it easy for us to not check on our accounts properly. You should still be making sure that your payments post each month and that all charges on your credit card belong to you.
Keeping high balances. You should aim to use 30% or less of your available credit on each card. Any card that exceeds that, even if your others have zero balances, can hurt your score. While you may opt to consolidate balances to take advantage of a great transfer offer, keep in mind that there could be a negative consequence elsewhere.
Paying off debt wrong. If you have credit card debt and installment loan debt (like a car payment), concentrate on paying down the credit cards first. Installment loan debt does not weigh as heavily on you credit score, so paying it down faster won't help raise your score much.
Letting someone else use your credit. Whether you give someone access to your credit card or you co-sign a loan for them, remember that these actions affect your credit, too. Overspending, late payments, and defaulting on a loan, even if you're not the primary borrower, all bring your score down.
Going into collections. Regardless of why you didn't pay a bill, do what you can to keep it from going into collections as this can have an immediate impact on your credit score. You're better off calling your creditor to make arrangements for repayment. Once an item in collection hits your credit report, it will stay there for seven years.
Don't let your credit plummet because of a few overlooked items. Routinely check your cards, loans, credit report, and other accounts to be sure everything is as it should be so you can keep that credit score soaring!
If you're ready for a new car but your credit is keeping you from getting approved, CreditYes can help with our bad credit auto loan program! We can match you with a dealership in your area that will be with you ever step of the way. Our service is fast and free. Fill out our secure online application and get behind the wheel of your next car today!