5 WAYS TO REDUCE THE COST OF INSURING A TEEN DRIVE
Posted on: Jul. 24, 2017 in Auto Insurance, Teens
Teenagers are expensive. Between school supplies, clothes, and a never-ending appetite, your wallet might take a beating! Once they start driving, the spending just keeps going up. Even if they don't have their own car, just adding a driver to the household will cost you.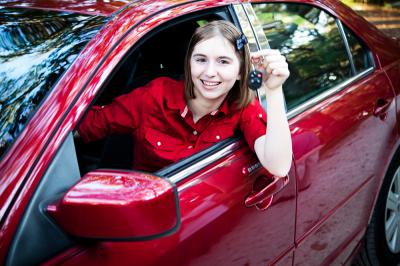 Here are some strategies to help keep those insurance costs down and the budget under control.
Encourage them to keep their grades up. You probably do this anyway, but many auto insurance companies offer discounts for good students. Check to see if this discount is available to you.
Keep the car at home when your student goes to college. If your driver is headed off to college and leaving the car behind, be sure to let your insurance company know. Depending on how far away the school is, you may be able to reduce the premium because of the limited access to the vehicle.
Have them enroll in driver education. Most states require some form of driver's education in order for someone to obtain a license. Find out what's required for your state and then find out if additional classes can reduce insurance costs. This is a good idea for your older drivers as well.
Consider usage based insurance. With UBI, your insurance company will monitor a driver's habits and driving behaviors and use that information to assess the risk. Hard braking, high speeds, and sudden accelerations are some of the things that can be monitored. The savings can be significant, so it's worth asking about.
Delay the driver's license. Young drivers are more at risk than older ones even when the experience level is the same, and insurance rates reflect this. By holding off on allowing your teen to get a license, even for just a year, you can cut some of the increase you'll pay by adding them to the policy. It probably won't be your teen's favorite idea, but it's one worth considering.
Once your teen is licensed, you'll have to let your insurance company know there's another potential driver in the house. Your insurance rate can skyrocket with a young and inexperienced driver on the policy. Hopefully the teen years will pass without claims and your insurance will even out. Until then, ask about discounts!
If you're ready for a new car but your credit is keeping you from getting approved, CreditYes can help with our bad credit auto loan program! We can match you with a dealership in your area that will be with you every step of the way. Our service is fast and free. Fill out our secure online application and get behind the wheel of your next car today!