5 TIPS TO REDUCE DEBT OR BOOST SAVINGS
Posted on: Jul. 11, 2017 in Money, Debt

If your car breaks down and can't be repaired, are you prepared to get a new one? Ideally, you'll have a down payment lined up (or at least an emergency fund ready and waiting), your credit will be in good shape, and you'll have room in your budget for a monthly payment. Preparing now before you find yourself in this situation will save you a lot of hassle in the future. Getting out of debt will raise your credit score and make room in your budget. It can also pave the way for savings.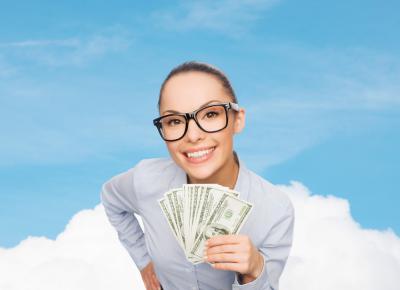 Think you can't get there and your budget is squeezed as much as possible? Here are some tips to help!
A penny saved is a penny earned. It may seem like clipping coupon for $.25 off or spending an extra dollar on something won't matter, but all those little bits add up. If you don't believe us, try keeping a log of your spending and/or your savings for a few weeks. You'll see how all those nickels and dimes add up, and that can be a real eye-opener to help you save those pennies.
Work, work, work. We know this tip won't work for everyone, but if you can try to bring in more money by picking up an extra job, freelancing, or doing odd jobs. It's no fun to work extra hard and you can always scale back when you hit those goals. You'll certainly hit them sooner if you can make some extra cash.
Skip the splurges. This goes back to that first point. What makes you happy in the short term may not be the best thing for your long-term goals. Instant gratification feels good in the now, but it can also leave you with buyer's remorse. Make a commitment to reduce your spending and find other ways to enjoy yourself.
Challenge yourself. See how little you can spend in any given week. Do a pantry or freezer cleanout to use what you have on hand rather than grocery shopping. Try a no spend month where you do everything you can to not spend on anything except necessities like housing and utilities. Enlist a friend to do the challenge with you and see who can spend the least. Make it fun and interesting to keep yourself motivated!
Give yourself a break and a pat on the back. When you reach steps toward your goals, pay off a bill or save another $100, be proud! You're making strides in the right direction. Give yourself a treat (preferably a free one!) and enjoy the moment. You earned it!
It may not happen overnight, but making big changes can have a big impact on your finances and credit score.
If you're ready for a new car but your credit is keeping you from getting approved, CreditYes can help with our bad credit auto loan program! We can match you with a dealership in your area that will be with you every step of the way. Our service is fast and free. Fill out our secure online application and get behind the wheel of your next car today!