5 THINGS YOU NEED TO KNOW ABOUT INSURANCE
Posted on: Mar. 28, 2017 in Auto Insurance

Car insurance can feel like a complicated and mysterious thing – but it doesn't have to be. If you decide to look for insurance on your own, there are websites that can help you break down all insurance-talk and help you understand exactly what you need to buy. You can also enlist the help of an insurance agent who can gather information about you to help you find the right policy for your circumstances.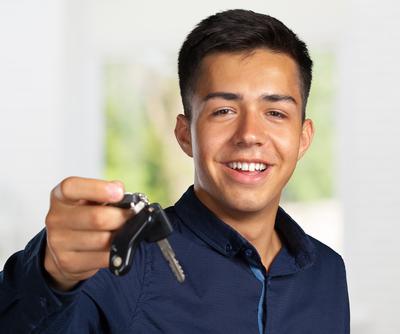 Most states have a minimum level of insurance that is necessary so you are compliant with the law. You may opt to purchase more insurance than the minimum because state minimums won't always protect you in an accident. This is where an insurance agent can be especially helpful. Knowing what coverage gaps exist and then filling them with the right policy means in case of an accident with serious damage or injuries, you'll be financially protected.
If you've never worked with an insurance agent before, here are some things you should know:
Insurance agents ask a lot of questions. It may seem redundant or annoying, but there's a reason for this – they want you to get the most for your money and to not buy things you don't need. They also want to be sure that everyone in your house who may drive your car is covered. Also, errors in your insurance application can mean you don't have coverage when you need it. Be honest and thorough with the agent to get the best policy.
When things change, call your agent. If someone reaches driving age, a driver moves out, or the amount you'll be driving changes, your rate could be affected. A policy based on old information might not be covering you appropriately anymore.
Honesty is the best policy. While previous accidents, legal trouble, or bad credit can create a higher insurance rate, it's important not to lie to the insurance agent. First, they will likely find out the truth when motor vehicle records are pulled or credit reports are run. Second, and we can't stress this enough, an insurance policy based on false information can mean that you might not have coverage if you have an accident. It's better for your agent to know the whole situation up front to secure the best rate and policy.
You can ask questions, too. If you don't understand something, ask. The more you know about insurance in general and your policy specifically, the better equipped you'll be to navigate the world of insurance. Also, be sure to ask about available discounts and insurance bundling (such as home and auto with the same carrier) in order to get the best deal you can.
Insurance should be tailored for you. Single people have different insurance needs than families. Homeowners need different policies than renters. Age matters. Your driving record does, too. All in all, everything about you makes your insurance needs potentially different from someone else's.
If you're ready for a new car but your credit is keeping you from getting approved, CreditYes can help with our bad credit auto loan program! We can match you with a dealership in your area that will be with you ever step of the way. Our service is fast and free. Fill out our secure online application and get behind the wheel of your next car today!