5 THINGS TO CONSIDER WHEN BUYING CAR INSURANCE
Posted on: Sep. 30, 2017 in Auto Insurance

Insurance can feel very intimidating. It's filled with jargon that it seems only insiders understand. Many people also think an insurance company doesn't want to pay you, so they will just deny all your claims. The truth is that once you start to learn about how it works, it does start to make sense. An insurance advisor can help you make sure to buy the coverage you need so you are as protected as possible, but you still may want to know some things to feel comfortable in the conversation.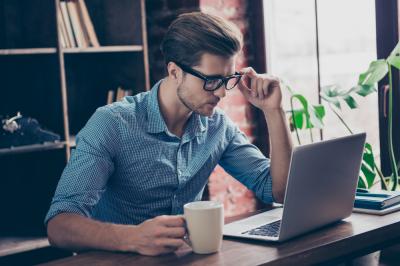 In most states, you must have insurance if you own a car. You may be bombarded with insurance ads promising the lowest rates and the best coverage, but are you sure you're getting what you need?
These five things are important to consider when purchasing auto insurance.
Your vehicle. It seems obvious, but details about your car play a large roll in what kind of insurance you should buy. Take into consideration how much the car is worth and how much you have left to pay off, the age of the vehicle, and how much it would cost to repair compared to other models.
Your available cash. If you were to get into an accident or your car was destroyed, how much money do you have available to pay a deductible or put money down on a new car? Can you cover the difference between what the car is worth and how much you owe or should you buy insurance for the gap? Buying too little insurance can mean a big out of pocket expense later.
Your assets. This is different from your cash. Your assets include your total net worth, your salary, your home, and other savings. If you were to get into a serious accident and found at fault, how much are you willing to risk if you're sued by another party for damages or medical expenses. Severe injuries can cost millions – are you prepared to give up everything you own?
Your health insurance. Car insurance can cover medical payments in the case of an accident. However, if you have health insurance, you may not need to buy extra through your auto insurance. You can discuss with an insurance agent if you're not sure how to handle your personal situation.
Your family. All licensed drivers in the household should be included on your insurance policy. Keep in mind, however, that you may want to secure higher limits if you're living with younger or less experienced drivers who are more likely to get into an accident.
Whether you decide to use an agent or go it alone, it's important to know what insurance you need and make sure you get the best coverage possible for your money. Considering everything at stake is a good way to make sure you're protected.
If you're ready for a new car but your credit is keeping you from getting approved, CreditYes can help with our bad credit auto loan program! We can match you with a dealership in your area that will be with you every step of the way. Our service is fast and free. Fill out our secure online application and get behind the wheel of your next car today!