5 THINGS THAT WON'T AFFECT YOUR CREDIT SCORE
Posted on: Jun. 03, 2017 in Credit, Credit Score

We spend plenty of time talking about the ways you can build up your credit and how you can tear it down. The more you know about what gets reported to the credit bureaus and how credit scores work, the more you can do to protect your own score and increase your financial security.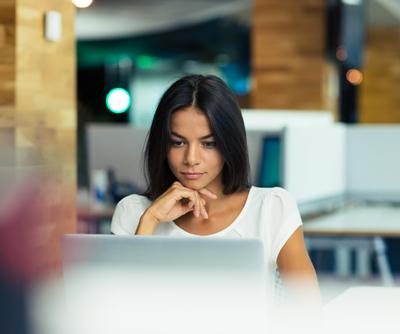 While it does help to know what hurts your credit, it also helps to know what things do not so that you can rest a little easier. Here are five things that won't bring your score down:
Soft credit inquiries. Feel free to check your own credit whenever you like. Also, when someone does a background check on you, such as for a job or getting pre-approved for a credit card offer, this will not lower your score.
Traditional loan applications. If you're looking for a student loan, a mortgage or an auto loan, it's okay to shop around, just make sure you put in all the applications within a 30-day window. Lenders expect you to look for the best deal and your credit score won't suffer for it.
Income. How much income you bring in each month will be used to determine your eligibility for loans and credit cards, but it won't change your credit score. Whether you lose your job or you get a raise, as long as you're paying your bills on time, your score will remain the same.
Home equity loans. If you open a line of credit based on the equity in your home, this will not affect your debt-to-credit ratio, a major component of your credit score. The line of credit will appear on your credit history, but you won't suffer just for opening it.
A spouse's bad credit. If your spouse has bad credit, just being married won't drag your score down. They won't be able to cosign a loan with you and it may affect your ability to borrow, but your score should stay right where it is.
The best thing you can do for your credit is to pay your bills on time and keep your debt low!
If you're ready for a new car but your credit is keeping you from getting approved, CreditYes can help with our bad credit auto loan program! We can match you with a dealership in your area that will be with you every step of the way. Our service is fast and free. Fill out our secure online application and get behind the wheel of your next car today!