5 STEPS TO TAKE BEFORE TYING THE KNOT
Posted on: May. 29, 2017 in Money

It's wedding season! If you're big day is around the corner, you've likely had all the big money talks already. But if you're still dreaming of the big day or getting ready to pop the question, there are a few things you should do beforehand. Getting to know about your future spouse's money habits, history, and future is a must. For many with relationship stress, finances are the leading cause.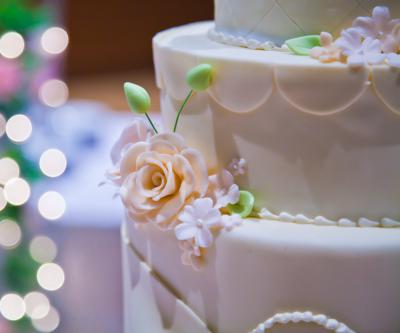 While it's impossible to predict the future, taking some time to explore some big financial questions now can help avoid some heartache down the road.
Be open and honest. Tell your partner about your finances, including debts and obligations. This includes consumer debts like credit cards and student loans. If you have bad credit, your partner needs to know about it.
Talk about the future. Think long term: Kids? Big house? Retirement? Will one of you be a stay at home parent? Things can always change, but knowing where you're starting can help you draw a road map. Long term goals take planning, so you'll need to start right out of the gate.
Agree on wedding expenditures. Weddings can be very expensive, or they can be done completely on the cheap. Find out what each of you wants, how much you're willing to spend, and if anyone will contribute. Will you dip into your savings or go into debt?
Open a joint account… or don't. Decide whether you'll comingle all assets together or if you'll maintain separate bank accounts. This is a matter of preference for some, necessity for others. You should also discuss how you will tackle any premarital debts – together or separately. There's no wrong answer as long as you have a plan.
Set up a budget. It doesn't matter if you're combining everything or not, once you're married, you'll want to work together toward your common goals. That means that no one partner gets to spend or rack up debt that isn't part of the joint plan. You may also want to set up a monthly meeting to discuss financial matters.
Starting your life together with another person is a beautiful and magical time, but don't forget to take care of the important details so you can continue to enjoy the best things in life.
If you're ready for a new car but your credit is keeping you from getting approved, CreditYes can help with our bad credit auto loan program! We can match you with a dealership in your area that will be with you ever step of the way. Our service is fast and free. Fill out our secure online application and get behind the wheel of your next car today!