5 SMART WAYS TO USE YOUR TAX REFUND
Posted on: Feb. 28, 2017 in Debt, Credit

Tax season is here! For some, this time can be a struggle as they realize they weren't withholding enough taxes for the past year. For others, it can be a windfall. Whether you planned it this way or the return is a pleasant surprise, that wad of cash shouldn't be squandered. You may feel like blowing it all on fun and silly stuff, but wait! We've got some tips for how you can use that money to help improve your overall financial situation.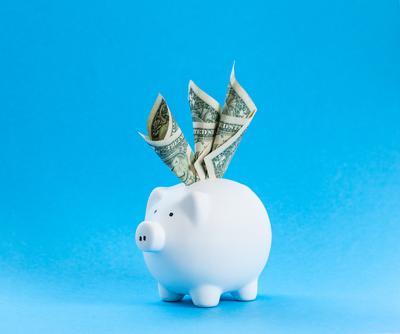 Get current on past due bills. If you are late on any bills, get caught up. Don't fall prey to the attitude that if you're already late it doesn't matter. Getting your bills current should be your first priority.
Pay down high-interest credit card debt. Your credit card company charges you to borrow money. The longer you owe them, the more you'll pay. Paying off a credit card (or at least paying it down) will save you a substantial sum in the future.
Pay down that low-interest card, too. The next place you should look to use your refund is that low- or zero-percent interest credit card. If you recently opened a new card or you transferred a balance to take advantage of an introductory interest rate, be aware of when that rate expires. Once it does, you'll be staring down interest payments once again. Clearing that card before the interest rate goes up makes the most of that refund.
Build up an emergency fund. If you don't have at least $1,000 in the bank, put some of that money away for a rainy day. Cars break down. People get sick. Appliances quit working. At some point, life will surprise you with an expense and if you have money available to cover the expense, it can mean the difference between sinking you (further) into debt or keeping your head above water.
Use it as a down payment for a new car. If you've been just barely getting from point A to point B, never knowing when your car is going to finally give up, now might be the time to get something new. Reliable transportation is a key factor for many in getting and keeping a job. Not having a car means spending more money on rides and mass transit, or having to shop at more expensive stores out of convenience and necessity.
When you've been scrimping and saving to get by, temptation could be high to splurge on something fun or fancy. Buying something you've been wanting or taking a vacation may feel great at the time, but once you sit down and focus on your bills again – and you will – you may find yourself wishing you'd used the money to improve your situation.
If you're ready for a new car but your credit is keeping you from getting approved, CreditYes can help with our bad credit auto loan program! We can match you with a dealership in your area that will be with you ever step of the way. Our service is fast and free. Fill out our secure online application and get behind the wheel of your next car today!