5 SIGNS YOUR IDENTITY MAY HAVE BEEN STOLEN
Posted on: Feb. 13, 2017 in Credit, Credit Score, Identity Theft

Are you worried that your identity has been stolen? If so, you're not alone and you have good reason to be. According to the Bureau of Justice Statistics, there were more than 17 million victims of identity theft in 2014 and that number appears to be rising. But how do you know if you're identity has been compromised?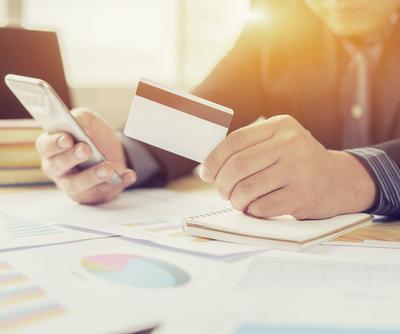 Here are some common warning signs that something is amiss.
Errors on your credit report. You can obtain a free credit report from each of the three main credit bureaus (Experian, Equifax, and TransUnion) once per year. By staggering your requests to each bureau, you can get a report every four months to fully keep on top of your report. If you see anything that looks suspicious or inaccurate, look into it.
Charges on your credit or debit card statements you didn't make. If you don't use your cards often, it can be easy to spot a charge that doesn't belong to you. But even if you regularly use these accounts, you'll want to go over your statements regularly. If you can't identify a charge, reach out to the card issuer and find out more information. Remember, thieves will sometimes charge a small amount to make sure an account is active.
New charge accounts. If it looks like you suddenly have a new charge account or a store credit card but you didn't apply for one, this could be an identity thief opening an account in your name. Any indication that an account has been opened should be a huge red flag – whether you receive a statement or a physical card. Do not assume this is an innocent mistake.
Debt collectors are calling you. Sometimes there are errors and a debt goes into collections when you know you've paid it off. However, it's important to investigate any calls or letters indicating you have an outstanding debt.
Correspondence goes missing. If you're used to receiving statements (either through the postal service or via email) and those statements stop coming, find out what's going on. It's possible an identity thief has changed the address on your account so you're less likely to find out what they're up to.
The bottom line is that if anything out of the ordinary happens in relation to your credit or bank accounts, jump on it right away. A few minutes of investigation can save a ton of time and hassle down the line. You can't be too cautious when it comes to protecting your credit history.
If you're ready for a new car but your credit is keeping you from getting approved, CreditYes can help with our bad credit auto loan program! We can match you with a dealership in your area that will be with you ever step of the way. Our service is fast and free. Fill out our secure online application and get behind the wheel of your next car today!