5 IMPORTANT VEHICLE SAFETY FEATURES TO LOOK FOR
Posted on: May. 22, 2017 in Driving, Safety
Are you looking for the latest trends in automotive safety? Newer model vehicles come equipped with a variety of technology that can keep you and your family safer when you're out on the road.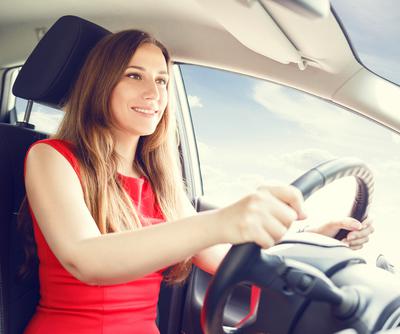 If you're in the market for a new car, keep an eye out for these newer features:
Traction control systems – Most cars made in model year 2000 or later come equipped with traction control systems. This feature detects if a wheel is slipping and redirects the power to one of the wheels that still has traction. Traction control is especially useful if you live in an area prone to ice and snow.
Lane departure systems – This system detects if the car is starting to veer out of its lane and it will alert the driver. Cars that do not have this factory installed can have an after-market version installed. This feature can help alert fatigued drivers as well as pull a distracted driver's attention back where it belongs. While it's no substitute for driving while alert and staying focused, it's good to know there's a back-up plan.
Rollover protection – Many newer SUVs have a system in place that can sense when a car is about to rollover. Some systems will alert the driver while others may automatically apply the brakes to the appropriate side to attempt to stabilize the vehicle. This is particularly useful on vehicles that are considered top heavy and therefore more likely to roll over.
Pedestrian detection systems – This feature can stop the car if it detects a person in the road. You're more likely to find cars manufactured in 2014 or later with this feature, though it isn't always activated. This is a great feature to combat distracted walkers as well as children who may wander into the street.
Forward collision warning – This feature utilizes a radar to alert the driver if it senses a potential obstacle in the road such as a vehicle or debris. Some go even further and will brake automatically to prevent the collision. Again, with distracted driving on the rise, systems like this have the potential to significantly decrease the number of traffic accidents.
Older cars may not come equipped with any or all of the technological advances, but if you're in the market for a car, it doesn't hurt to ask about these features. It can be worth the money to invest in a car that can keep your loved ones safer.
If you're ready for a new car but your credit is keeping you from getting approved, CreditYes can help with our bad credit auto loan program! We can match you with a dealership in your area that will be with you ever step of the way. Our service is fast and free. Fill out our secure online application and get behind the wheel of your next car today!