5 GREAT REASONS TO BUY A USED CAR
Posted on: Jan. 08, 2017 in Car Loans, Credit, Debt, Credit Score, Auto Insurance

If your current vehicle is barely hanging on or you've been carless for a while, you may be thinking it's time to get some new wheels. If you haven't yet considered a used car, you should. There are many great reasons to purchase a used car instead of a brand new. Here are some of them.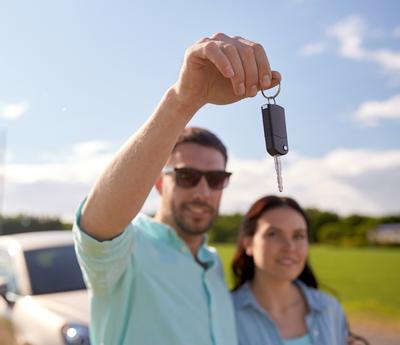 According to J.D. Power's Used Car Guide, prices have gone down by about 4 percent in 2016 from 2015 prices. In fact, industry analysts predict this is a trend that might continue for another year or two. This is the first time we're seeing this trend since the recession first began. The reason for the price drop? As more people have money for new cars, the supply of used cars is increasing. More available vehicles means lower prices for consumers.
Another reason to buy used is depreciation. Depreciation is the amount of value an item loses over time. New cars depreciate the minute they are driven off the lot by about 20 percent. Within the first year of ownership, they lose another 10 percent. Getting a used car instead of a new one means that the first person to own it took that hit, not you. While you may not find a one-year old car so easily, two- and three-year old cars are fairly common.
When purchasing a vehicle, paying attention to the overall cost of car ownership is important. One factor in that equation is car insurance. Typically, car insurance is less expensive for a used car than a new one because the value is lower. Older cars also may have less technological advances installed, making replacement parts cheaper. This lowers your insurance premium as well.
You may find you're able to buy a different model or a better car used than you can new. If your budget for a vehicle is on the lower side, you may not have many options buying new. However, that same budget can buy you a bigger car, a better model, or something with extra features you wouldn't otherwise be able to afford.
If your credit is poor, you may not qualify for the type of loan you'd need to buy a brand-new car. Even when you're looking at used vehicles, it could still be hard to get a loan. Having debt or a bad credit history doesn't automatically mean you won't qualify, but it does mean a used car might be a more attainable goal.
If you need auto financing but your credit is keeping you from getting approved, CreditYes can help! We can match you with a dealership in your area that will be with you every step of the way. Our service is fast and free. Fill out our secure online application and get behind the wheel of your next car today!