5 DIY CARE CARE TIPS
Posted on: Jan. 14, 2017 in Auto Maintenance, Cars

Many people believe that car care is best left to the professionals. And while that may be true for complicated repairs, there are some maintenance jobs most vehicle owners can handle on their own. There are plenty of things you can do with a little cash and a little elbow grease to keep your car looking great and working well. In fact, some of these tips can actually prevent bigger problems down the line.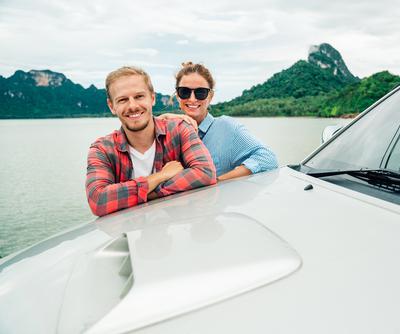 Check your lights. Take a few minutes to check that all of your lights are working. Test the headlights, taillights, and brake lights are working. Also, check your turn signals. You will most likely need another person to help you since it's hard to see your brake lights while you're sitting in the car. If any of the lights are burned out, replacing them is easy.
Detail it. Especially if you're looking to sell your car, cleaning your car is a good way to up its value. Not only will keeping it clean extend the life of the interior, it will simply look better. Clean the mats, the dashboard, and the seats. Don't forget the trunk! Wash the exterior and wax it if you haven't done so lately.
Touch up the paint. If you have small scratches or chips in your paint, they may not stay small for long. In fact, a deterioration of the paint can lead to a deterioration of the car's body.
Change your filters. Consult your manual for details on how often you should change the engine filter and cabin air filters. This is an easy and inexpensive fix and can keep your car running well for much longer.
Add fluids. Checking your fluids is one of the ways you can prevent a larger problem in the future. Anything that isn't full should be topped off with a similar formula to what's already in there. This is a great opportunity to notice if something his leaking as well.
Taking some time to take care of your car can save you lots of money in the long run. By doing minor fixes yourself, you can save the trip to the mechanic for those bigger jobs!
If you need auto financing but your credit is keeping you from getting approved, CreditYes can help! We can match you with a dealership in your area that will be with you every step of the way. Our service is fast and free. Fill out our secure online application and get behind the wheel of your next car today!