5 CREDIT CARD FEES TO WATCH OUT FOR
Posted on: Sep. 04, 2017 in Credit, Money

Credit cards are helpful tools. Many come with rewards for using them, making them even more desirable. If you've had an unexpected expense and your emergency fund is a little light, a credit card can get you through that rough patch. Sure, you're going to pay interest on what you charge, but if you pay things off quickly, you can minimize it or avoid it completely.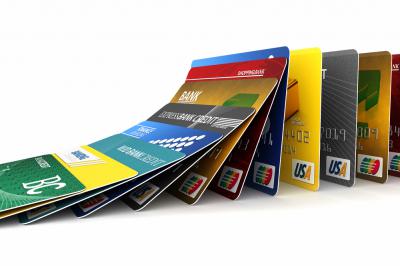 And then there are the fees. Fees can take a helpful tool and turn it into a nightmare. It's important to be aware of all the fees your card may charge you, what triggers them, and what you can do to avoid them. Here are some of the most common fees.
Cash Advance Fees. Borrowing cash off a credit card by using it at an ATM is going to be very expensive. First, many cards charge a transaction fee as high as 5% of the amount you borrow right off the bat. Also, the interest rate on cash advances is often higher than on purchase. It could be upwards of 20%. If you can, avoid cash advances.
Annual Fees. Some people will tell you that the only way to get a credit card with great perks is to pay an annual fee. This is simply not true. There are plenty of cards out there that do not charge such a fee, one that can run you $25 to $500, just to get rewards. Do your homework and find a card with no fees.
Late Payment Fees. If you miss a payment, your card can charge you up to $25. They'll also likely raise your interest rate. Always make sure to pay at least the minimum due by the due date to avoid this fee. Note that if this is your first late payment, you may be able to call your card company and ask them to waive it.
Over-the-Limit Fees. Think it's no big deal to max out your card? Think again. Cards can charge you up to $35 if you go over your limit. You may wonder how a card can let this happen when they are the ones who set the limit, but many cards do still allow purchases over the limit. Check with your card to make sure your card is set up to decline if the purchase exceeds your available credit.
Returned Payment Fees. If you don't have enough money in your checking account to cover the payment you make to your credit card, the card can charge you a fee up to $35. The worst part: your bank may charge you for this, too!
It's important to read the fine print on your credit card agreement and understand what fees you may be subject to. If you don't, it can really cost you.
If you're ready for a new car but your credit is keeping you from getting approved, CreditYes can help with our bad credit auto loan program! We can match you with a dealership in your area that will be with you every step of the way. Our service is fast and free. Fill out our secure online application and get behind the wheel of your next car today!