3 WAYS TO RAISE YOUR CREDIT SCORE
Posted on: Jul. 17, 2017 in Credit Score
Your credit score is important. It can be a factor in so many financial decisions. The higher it is, the better your chances of getting a mortgage, an auto loan, or even a credit card. Potential employers will look at your credit before offering you a position and landlords will run your credit before they lease you an apartment. Even your car insurance rates can go up if you have bad credit.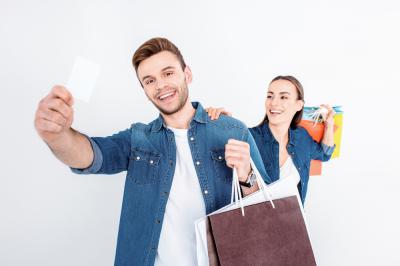 A low score can prevent you from doing all you want to do in life. It can prevent you from obtaining a loan in the first place, but it can also make loan terms undesirable so that even though you're offered credit, you can't really take advantage of it. Because the recession left so many people unable to make payment obligations, banks and other lender are even more wary of approving loans for those with compromised credit.
If your score is low, there are things you can do to help bring it up. Here are some suggestions to help you get the score you need to live the life you want.
Check your credit history. The only way to truly know where you stand is to face your credit report head on. If you see errors, get them corrected by the reporting agency or the lender. If you have outstanding debts, address them by either paying them off or contacting the organization you owe and working out a payment arrangement.
You don't need to carry a balance. Some people will tell you that you have to keep a balance, even a small one, to have a good credit. This just isn't true. In fact, the less debt you have, the better. Aim for below 10% of your available credit at any given time.
As long as you pay it all off, it doesn't matter what you spend. This goes along with the previous point. Let's say you come close to maxing out your card every month but you also always pay it off every month. That may work well for your cash flow, but if the card reports your balance to the credit agency on the day of your shopping spree, your debt will look much higher than it actually is.
Your credit score can fluctuate from month to month and your spending habits have a lot to do with that. Once you know your score is accurate and you're not behind on any payments, you can still work to improve your overall score.
If you're ready for a new car but your credit is keeping you from getting approved, CreditYes can help with our bad credit auto loan program! We can match you with a dealership in your area that will be with you every step of the way. Our service is fast and free. Fill out our secure online application and get behind the wheel of your next car today!