3 WAYS TO CARE FOR YOUR CAR INSIDE AND OUT
Posted on: Oct. 03, 2017 in Auto Maintenance

Performing regular maintenance on your car is essential to making it last. A properly cared for car not only runs better and longer than one that's neglected, but it will also retain more of its value. When it's time to sell the car or trade it in for a new one, you'll be glad you took care of your car all along.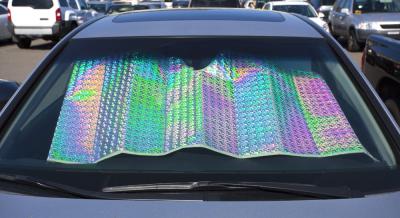 If you're not sure what to do, here are a few places to start.
Keep the sun out. The sun's rays can damage your car's interior. First, when parked in the sun, your car can get extremely hot inside causing items to melt. Also, heating up a car with dust or debris can make it even harder to clean. The sun can fade your interior, making it look dingy and dull. To avoid sun damage, try parking in the shade and invest in seat covers and a sun deflector for the windshield.
Protect the exterior. You may think it doesn't matter if your car is dirty. It's going to rain eventually, right? Well, washing your car's exterior can help protect the paint which can keep the body from rusting. If you live in an area that uses road salt in the winter, that salt can eat away at your vehicle. Also, the dirt and grime just from the road itself can also end up on the underside of the vehicle, damaging it. Going through the car wash or simply washing the car by hand periodically can keep the car looking fantastic and keep it in tip-top shape.
Apply a coat of wax. In addition to washing your car, apply wax to it every six months. This will help keep it shinier and make it easier to clean off residue such as bugs, sap or bird droppings. Removing this debris will further protect the paint job. It can also make the car appear to have fewer scratches by filling in the shallowest ones.
Car maintenance doesn't end under the hood. Taking care of the interior and exterior can add life to your car and keep you cruising on the open road.
If you're ready for a new car but your credit is keeping you from getting approved, CreditYes can help with our bad credit auto loan program! We can match you with a dealership in your area that will be with you every step of the way. Our service is fast and free. Fill out our secure online application and get behind the wheel of your next car today!