3 TIPS FOR IMPROVING YOUR CREDIT SCORE
Posted on: Jul. 11, 2013 in Credit

You are probably already aware of how important your credit history and score are when it comes to purchasing anything on credit. Whether you are buying furniture, a vehicle or a new home, your credit score will make a huge impact and determine items of your loan such as the interest rate. You may have made some bad decisions in the past or you may have not begun to establish a credit history at all. Whatever your current financial situation may be, here are three tips for improving your credit score.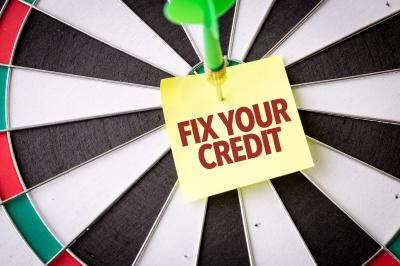 1 – Establish a Budget
Whether you want to hear this advice or not, establishing a budget is probably one of the first and most important steps you should take to help improve your credit score. Many people who have a high amount of consumer debt are seemingly unaware that having a credit card doesn't mean you automatically have money. If you are purchasing an item on credit, you should be able to pay as much as possible with cash and then establish a monthly payment schedule to pay off the loan as quickly as possible. This will help eliminate months and possibly years of interest payments. The only way for you to be able to pay cash for part of the purchase is to have an established budget that allows you to set aside a predetermined amount of money each month. Additionally, a budget helps you to know where your money is being spent each month; therefore, you will be able to set aside a fixed amount of money each month to pay the loan off rapidly.
2 – Pay Bills on Time
This tip may sound pretty easy but you may be surprised to learn that many people don't pay their bills on time. In order to avoid additional late fees and interest charges, establish a routine that allows you to pay your bills on time each month. There are several ways to accomplish this task:
Set helpful reminders on your cell phone to alert you when a payment needs to be made.
Most financial institutions offer free bill pay which allows you to set a predetermined date for paying all your bills.
If paying bills online isn't your thing, use a traditional paper calendar or planner and write down the dates when bills need to be paid.
3 – Review Your Expenses
Once you have established a budget and are paying your bills on time, it is important that you ensure all your transactions are coming through correctly. Keep copies of your receipts and review all your statements and accounts each month. If you make a habit of checking your accounts once or twice a month, you will be able to avoid incorrect charges and fees.
Improved Credit Score
By following these tips you will be able to significantly improve your credit score. This will help improve your chances of getting better interest rates on items such as an auto loan or mortgage loan.
If you need auto financing but your credit is keeping you from getting approved, CreditYes can help! We can match you with a dealership in your area that will be with you every step of the way. Our service is fast and free. Fill out our secure online application and get behind the wheel of your next car today!