3 FINANCIAL TIPS FOR RECENT COLLEGE GRADS
Posted on: May. 18, 2017 in Money

All around the country, a new class of college graduates is embarking on their futures. For some, this will be their first experience being completely on their own to pay for housing, food, and other expenses. Some will return home and look for work. Many will have student loans and some may already have credit card debt.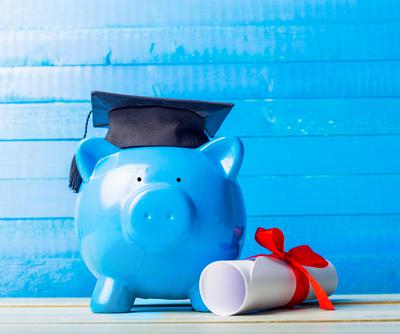 According to Student Loan Hero, the average undergraduate student loan debt for 2016 graduates is $37,172, which is a six percent increase from 2015. For those graduating with a Master's degree, the debt is much higher.
If you're just starting out on your own, here are some tips to keep your finances in check:
A budget is essential. Your first order of business when you get your first job is to make a budget. This will help you determine how much money you can expect for your fixed expenses like rent, car payment, utilities, and groceries. This should make up 50% of your budget. 20% should go toward debt repayment and saving toward an emergency fund. 30% can be used for discretional spending like entertainment, clothing, furniture, and other "wants." You may even consider putting more toward debts and savings and spending less on the non-essentials.
Pay down your debt. Regardless of where it came from, you need to tackle it as quickly as possible. Select the debt with the highest interest rate and focus on paying that off first while paying the minimum due on all other debts. Reducing your interest payments will help you in the long term. It may force you to live on a smaller budget, but having those debts behind you will give you freedom in the future.
Focus on saving. Starting a good habit immediately will make it easier to continue as you make more money. You'll want to build at least a $1,000 emergency fund. Once you do that, focus on building 3-6 months of expenses in reserves. If your employer offers a 401(k), particularly one with matching funds, take advantage of it. As soon as you can, open a Roth IRA to contribute toward your retirement. It may seem like you have plenty of time to save for your future, but when the time comes to tap that money, you'll be glad you've built up so much. The younger you are when you start, the more the money will grow over time.
It's never too soon to pay attention to your finances. While your salary may be low now, building a solid foundation of good habits and the lowest debt possible (or none at all) will serve you well in the future.
If you're ready for a new car but your credit is keeping you from getting approved, CreditYes can help with our bad credit auto loan program! We can match you with a dealership in your area that will be with you ever step of the way. Our service is fast and free. Fill out our secure online application and get behind the wheel of your next car today!